Mallee Accommodation and Support Program (MASP), a leading organisation dedicated to enabling children and youth in Mallee to thrive, is thrilled to announce its outstanding achievements at this year's Resi ROCKS Awards 2023.
Resi ROCKS is an annual event that brings together residential care workers across Victoria, celebrating practice excellence and fostering a culture of learning, innovation, and knowledge sharing. Organised by the Centre for Excellence in Child and Family Welfare, this event has been the pinnacle forum for residential care workers since its inception in 2006, with the acronym standing for 'Recognising Our Carers Knowledge and Skills.'
MASP provides a Residential Care program that consists of individually tailored support for children and youth in a warm and home-like environment.
"Residential Care is a cornerstone of our programs, providing a nurturing and home-like environment for children and youth in the Mallee," MASP CEO Vincent Wilson said. "We take pride in our team's accomplishments and remain dedicated to making our community thrive." 
This year, MASP was honoured to be nominated as a finalist for the inaugural Lifetime Achievement Award, a testament to longstanding commitment and impact in the Residential Care sector.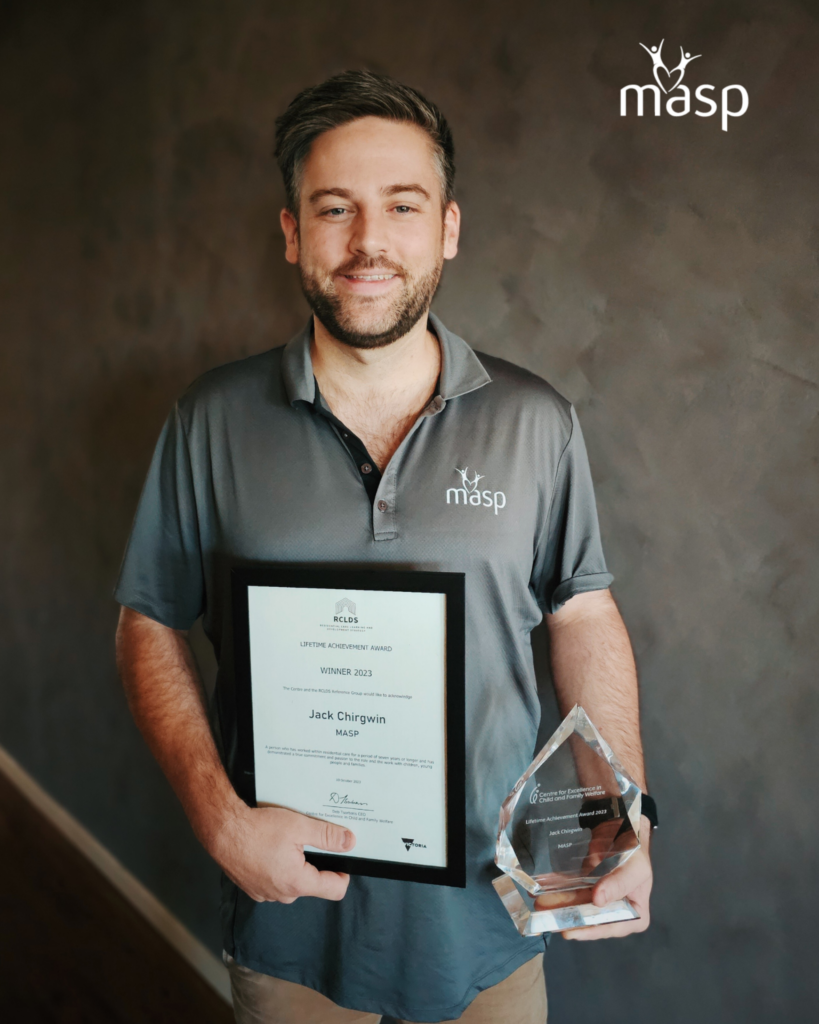 Mr Chirgwin has been with MASP for over a decade, and in his role, he oversees the operations of MASP's three Residential Care units. "I am thrilled to receive this award," he said. "It motivates me and my team to continue the great work we are doing at MASP, empowering young people to seek their individual strengths and foster their development."  
Dani Edwards, Manager of Residential Services at MASP, said the award was testament to the commitment and hard work of Jack and his team. "Together, they have consistently gone above and beyond to provide a loving and supportive environment for the children and youth in our care," she said. "We are very proud of his dedication and positive impact on our team and the whole community."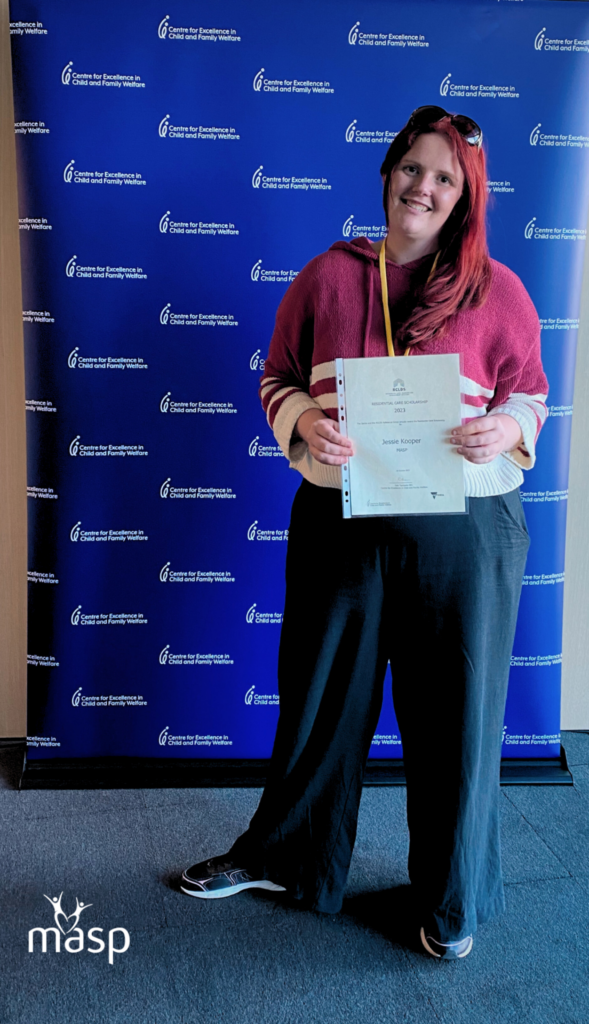 Additionally, MASP staff member Jessie Kooper has been awarded a $2000 Residential Care Learning and Development Strategy (RCLDS) Further Education Scholarship to complete her psychology degree. 
"This scholarship will provide vital financial support for Jessie's education, enabling her to further the knowledge of residential care service provision," Ms Edwards added.  
MASP would like to thank the community and its partners for their support.